Our mission at Induktiv is to revolutionize the way you power your devices by pioneering innovative, efficient, and seamless wireless charging solutions.
We only use the latest in technology to design, prototype, and test our products. All of our products are designed and assembled in California, USA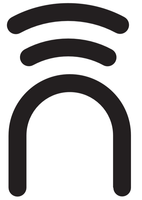 The "n" in The INDUKTIV logo
The "n" will be the new symbol of Induction Device Charging Systems.
Testimonials
I absolutely love this charger! I initially planned on simply installing the factory sunglass tray in my car, but once i came across this integrated wireless charger, i said why not give it a shot and add even more functionality to my interior.
The fit and finish looks factory (as it should considering it uses the OEM sunglass tray), and the charger is actually relatively quick, around 1% per minute.
Install was a breeze, just remove the center console, unplug the electrical connectors and simply use the provided connector to plug straight into the cigarette lighter plug.
Very clean setup and definitely exceeded my expectations!
Highly recommended!

Ajay K.
I was lucky enough to be a beta tester and I've had one of the initial test units in my car for about six months now. It has worked great! It allows me to charge my phone while streaming music via Bluetooth. Highly recommended!!

Tom S.